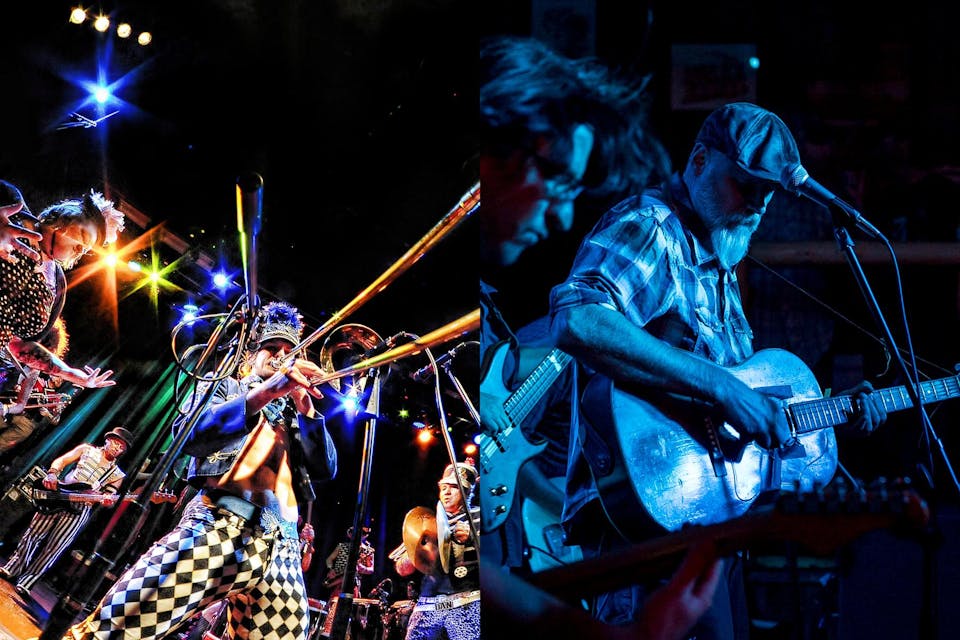 Community Recreation & Events
Marchfourth Marching Band
J Shogren
Lions Park Amphitheater
Free concert held in Lions Park featuring headliner MarchFourth and support J Shogren Shanghai'd.
J Shogren Shanghai'd: 11:00 a.m. - 12:30 p.m.
MarchFourth: 1:00 - 2:45 p.m.
As part of the "Be Entertained!" theme for this year's Superday, the Community Recreation & Events team is excited to announce MarchFourth and J Shogren Shanghai'd will take center stage at the Lions Park Amphitheater on Saturday, June 22, 2019. The concert will be the first of its kind for Superday, which has traditionally had a smaller beach-front stage on the south side of the park. With the new stage location designed to be front-and-center, the amphitheater music will be the hub for this much anticipated performance.
As a part of Superday, the concert will be free and open to the public to attend. This year Superday will be held toward the north end of Lions Park, with parking available in the Cheyenne Frontier Days lots located at 8th and Carey Avenues. As in past years, there will be a $2 fee to park in these lots.
More information about Superday, these bands, and additional changes to this year's event offerings, will be available in the upcoming weeks at www.CheyenneRec.org.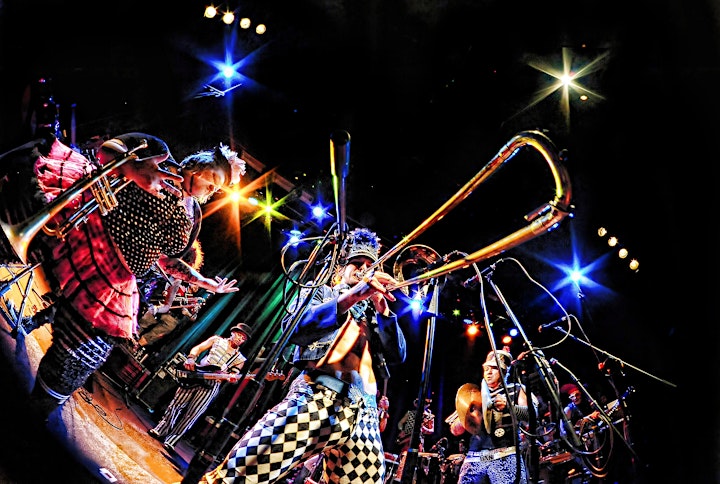 About the Bands: Marchfourth
Marchfourth, the brassy funk, rock and jazz band with multiple performers, including musicians, acrobats, stilters and more, will headline Superday with a performance that will be part concert, part circus, and part booty-shaking phenomenon. Word on the street: You have to see it to believe it!
In April 2015, MarchFourth musicians traveled to New Orleans and spent ten days recording at The Parlor Recording Studio, making their fourth studio album, MAGIC NUMBER, their first in over five years. With Producer Ben Ellman (Galactic) and Engineer/Producer Mikael "Count" Eldridge (DJ Shadow, Tycho, Galactic, Trombone Shorty) at the helm, this album is full of the captivating grooves and brassy swagger you have come to expect from M4, plus a healthy dose of New Orleans magic, with guest appearance by Trombone Shorty, Stanton Moore (drums), and Matt Perrine (sousaphone). The album was fan-funded through Kickstarter and was independently released on September 30, 2016.
"MAGIC NUMBER represents a shift in the band's musical evolution, featuring more vocals and guitar than our previous records." Founding member and band leader, John Averill, who also sings and plays electric bass says, "It is also the first record by "MarchFourth" (although we can still be found on Spotify, CD Baby and iTunes as "March Fourth Marching Band")".
"From the first note to the last, the sound was pumping and the fun never stopped," exclaimed USA Today. "It's worth noting that there are serious musicians behind all the fun. I was a music major in college and it's obvious these guys (and gals) have had lots of training and formal practice. Talented band geeks turned rebels. When one of the horn players steps up to improvise a solo, you know it's going to be a treat."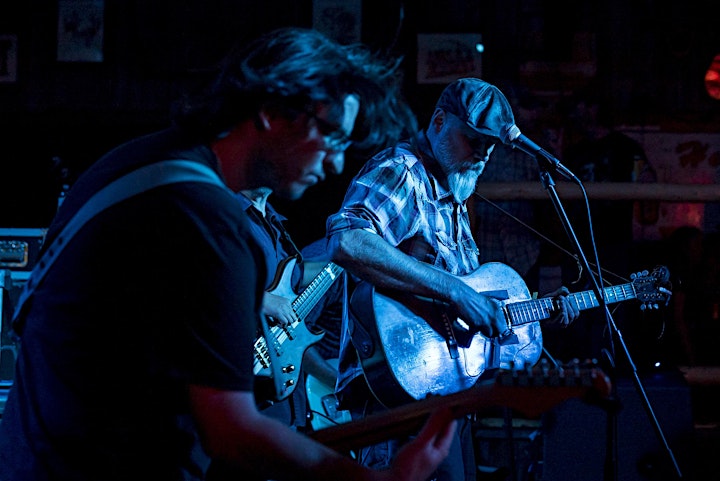 About the Bands: J Shogren Shanghai'd

J Shogren Shanghai'd, from Centennial, Wyoming, play a catawampus style of roots music filtered through a contemporary dissonant transmitter. Their free-wheeling style pulls together many musical styles and influences—like an old truck driving down a dirt road with the windows open and dust bouncing off the back.

"Americana at its best" (Village Records).

Fronted by "an affable bear of a man" (NYT), a "brilliant storyteller" (Rootsy), and a "Wyoming music legend" (WY Eagle), their songs have taken them from the local bar scene to the Lincoln Center and Kennedy Center. In a voice "like one of those great bluesmen from ninety years ago" (Oliver di Place), their dark humorous music and stories are "endearingly eclectic" (NewSong) and "like a garden full of wildflowers" (Performing Songwriter).

Their last album Why so Blue, Bird? was runner up for the best WY album a couples years back, and their new album Pulp for Paper is coming out this summer.

Venue Information:
Lions Park Amphitheater
Lions Park Drive
Cheyenne, WY, 82001