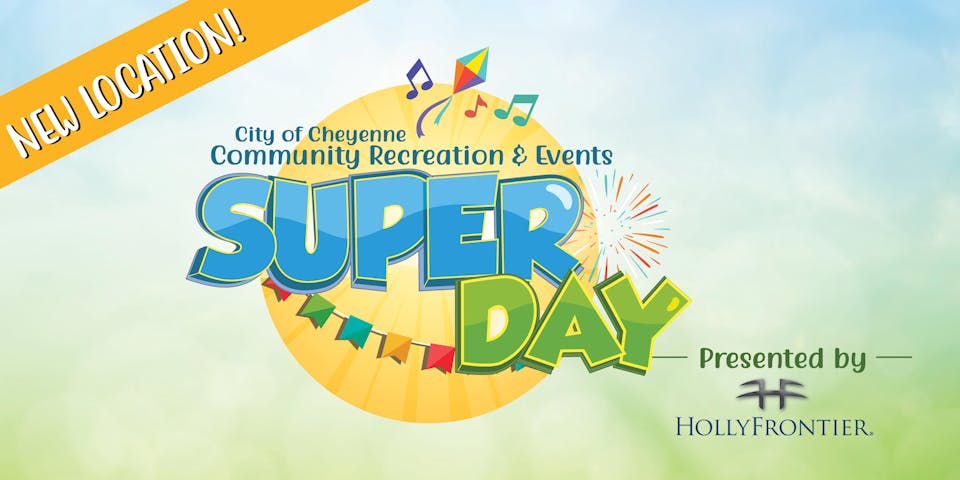 City of Cheyenne Community Recreation & Events
Fishing Derby Registration - Superday 2019
Lions Park
1st ever fishing derby where all ages can participate to catch the largest fish as part of Superday 2019 festivities.
FISHING DERBY INFORMATION:
Date: Saturday, June 22, 2019
Time: 6:30 - 9:30 a.m.
Where: Sloan's Lake - North Lions Park near Boy Scout Hut (Kiwanis Community House)
Parking: Parking Lot C (Off 8th Avenue). Avoid Kennedy Drive as vendors will be entering from this end of the park.
FISHING DERBY RULES:
Must follow all Wyoming Game and Fish Regulations. Violations will result in disqualification.
There are 2 divisions (17 and under, 18 and over).
Prizes will be awarded to the top three longest fish in each division. Any ties will be broken with weight of fish. Must be registered to win.
Disputes will be settled by derby officials, located at the Official Weigh-in Station Tent. Their decision will be final.
All contestants under the age of 14 must be accompanied by an adult.
Any cheating will disqualify you.
No fish will be accepted after 9:20 a.m.
When a fish is caught, it must be brought to the weigh station by the Community House within 20 minutes. Fish registered with the derby will not be released. Gutting or any other alteration of the fish will result in disqualification.
Everyone must fish from the shore of the lake. No boats will be allowed
The City of Cheyenne claims no responsibility for accidents or injuries during the competition. You are on the premises at your own risk.
Only fish coming from Sloan's Lake caught during the hours of the derby will be awarded prizes.
Signature on registration form implies consent for release and use of your name and pictures to the public via printed, video, or internet media.
Venue Information:
Lions Park
8th Avenue & Carey Avenue
Cheyenne, WY, 82001