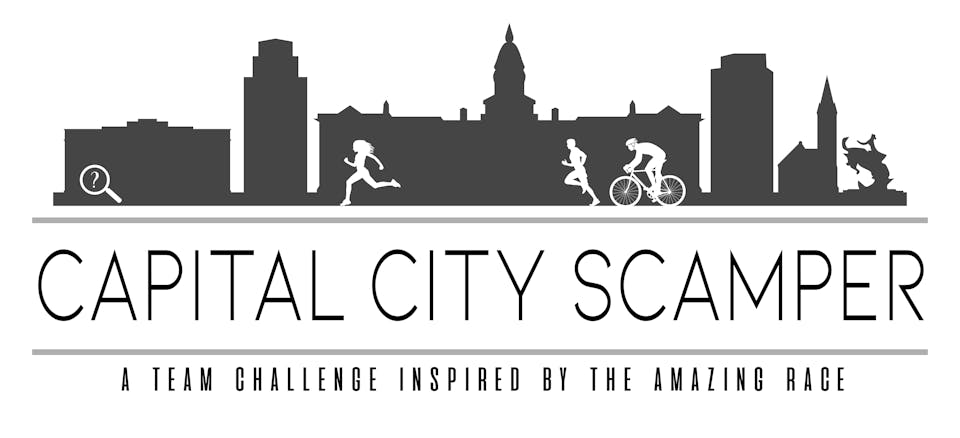 Programs & Facilities Division
Capital City Scamper
Kiwanis Community House
Based on the quick-thinking antics of The Amazing Race... does your team have what it takes to win?
Teams of 3 will compete by completing physical and mental challenges through puzzles, agility and strength tasks, and teamwork. Winner determined by time and success rate. Limited to first 15 teams! Ages 18+.
Fee:
$105/team (Until May 31)
$120/team (June 1 - June 28)
Supplies:
You'll need to have a few things with you to participate, including a bicycle & helmet, swimsuit, backpack, smart phone, running shoes, sunscreen, water bottle & Jacket.
Note:
Be prepared for 4 hours worth of activities & challenges.
You may need to race or ride upward of 25 miles.
You're advised to stay on the route.
We'll hold this rain or shine so plan ahead!
Mandatory meeting on July 11 at 5:30 p.m. at the Kiwanis Community House in Lions Park.
Questions? Call Programs & Facilities at 307-637-6423.

Venue Information:
Kiwanis Community House
4603 Lions Park Drive
Cheyenne, WY, 82001