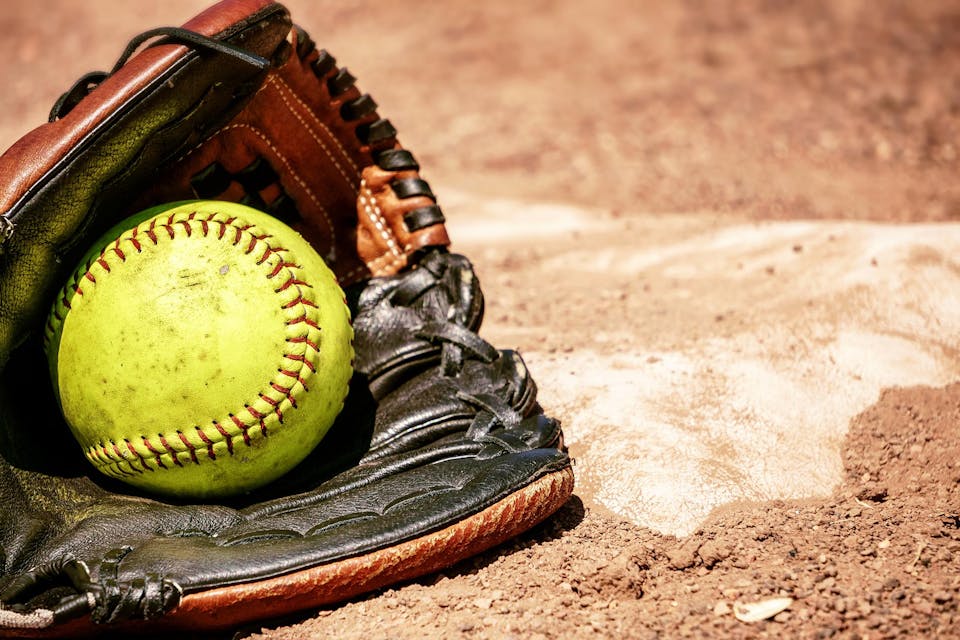 Community Recreation & Events
2019 Lenny Soveroski Memorial Softball Tournament
Brimmer Softball Fields
Play ball in honor of long-time umpire and softball enthusiast Lenny Soveroski. Tourney hosted by City of Cheyenne Community Rec and Events.
$225 team fee due by June 21st at 12:00 p.m. Call 307-637-6429 for more information.
Tournament proceeds will go toward the creation of a memorial for Lenny Soveroski at Brimmer Softball Fields.
Following Divisions available:
Men's D
Men's E
Women's D
Women's E
Awards presented:
Champions: Hooded Sweatshirts (Max 24) or half of entry fee returned* & trophy
MVP Players: Jersey
*half of entry fee returned based on other half going toward memorial for Lenny at Brimmer Softball Fields.

TOURNAMENT RULES

1. This tournament will be governed by U.S.S.S.A. and the following rules:

A. Men's D teams may have 2 homeruns total (per game) any homeruns hit after the 2nd homerun the batter will be called out. This will be an inning ending out. In all other divisions, any homeruns will be called an out, this will also be an inning ending out.

B. Exceptions: Teams may start and play with 8 players.

C. Any questions on rule interpretations should be directed to the acting – Umpire in Chief.

D. Games will consist of 7 innings or 55 minutes, whichever comes first. A 20 After 4 and 10 -run lead after 5 innings will be considered a complete game.

2. Ejections: Any person ejected from a game is ejected for the remainder of the tournament. Ejected players must leave the field and the facility. NO EXCEPTIONS.

3. Protests: Protests will be handled immediately and require a $100.00 CASH Bond. Protests will be handled by a committee made up of 3 of the following people: 1) Scott Redman, T.D., 2) David Contreras, T.D., 3) UIC (Mike Quinlivan) If the protest is valid, the $100.00 CASH Bond will be returned, and appropriate action taken. If the protest is found not to be valid, the $100.00 CASH Bond will be forfeited.

4.Illegal Players: Any player found playing illegally will be ejected for the remainder of the tournament and be subject to U.S.S.S.A. suspension. Pick-Up players may be added to rosters with approval from the U.S.S.S.A. State Director (Scott Redman). All players must have I.D.'s available.

5. Rain Delays will be handled accordingly and as seen fit by the Tournament Directors. If tournament is cancelled, refunds will be given in the following manner: 1 game played – 2/3 refund; 2 games played – 1/3 refund, 3 games played – no refund. $50 will not be refunded due to going towards a Memorial for Lenny at the Brimmer Softball Fields.

TEAM REPRESENTATIVES MEETING

One team representative meeting will be held for this year's tournament. Please be sure to have a member from your team at this meeting as there will be discussion on rules, awards and U.S.S.S.A. rosters. A U.S.S.S.A. Roster will be available at the team rep meeting and must be turned in by the end of your first game. Rosters will be frozen at that time; you will NOT be able to add players after your first game has started. Be sure to have all your players carry their driver's license or other form of picture identification with them during the tournament.

June 29th for Men & Women @ 8:15 a.m. at the Brimmer Softball Complex.

Out of town teams are not required to attend. However, they must report one (1) hour prior to their scheduled game time to pick up their team packet and complete any necessary paperwork.

ALCOHOLIC BEVERAGES & UNDER THE INFLUENCE

Alcoholic beverages by City Code are not allowed at the Brimmer Softball Complex or the Converse Softball Complex. The possession of alcoholic beverages at these complexes will not be tolerated and may result in the ejection of players or team from the tournament. Any player attempting to play while visibly intoxicated will be asked to leave and may be subject to U.S.S.S.A. suspensions.

Venue Information:
Brimmer Softball Fields
E Pershing & Windmill Roads
Cheyenne, WY