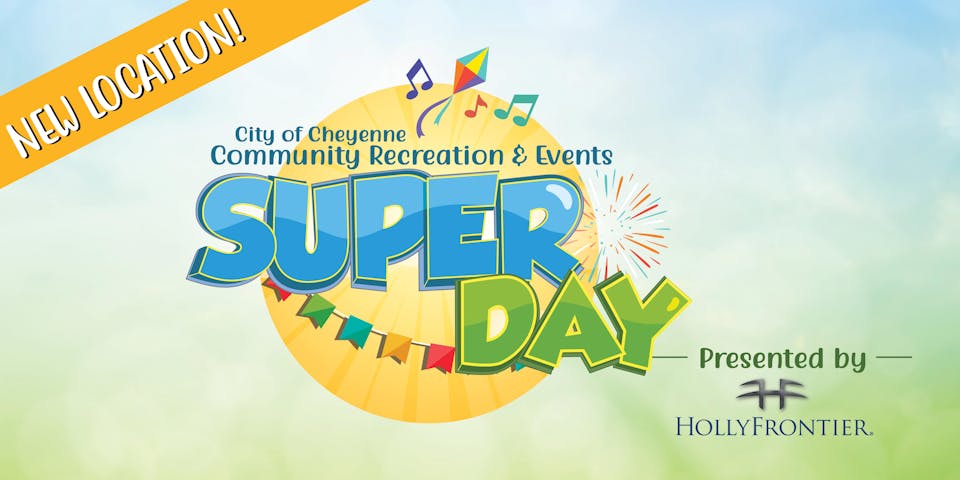 City of Cheyenne Community Recreation & Events
5k Fun Run - Superday 2019
Lions Park
$10.00 - $20.00
FREE
On IMAthlete
A fun run (or walk) for those who love entertainment and the outdoors. Costumes are encouraged. Fun is mandatory.
Schedule of Events:
Thursday, June 20 & Friday, June 21
9 a.m. - 4 p.m.: Registration & Packet Pick-Up (Kiwanis Community House, 4603 Lions Park Drive)
Saturday, June 22
6:30 - 8:00 a.m.: Registrations & Packet Pick-Up (North Lions Park Amphitheater)
8:15 a.m.: 5k Fun Run (or Walk!) Begins
9:30 a.m.: Awards (North Lions Park Amphitheater)
10 a.m.: Superday Begins
The course starts at the North Lions Park Amphitheater and heads north on the Cheyenne Greenway down toward Central High School. Mid-way through the race you'll stumble upon some fun entertainment! Stay to listen or continue on the route (check out the map on back if you're wondering what we're talking about).
A time clock will be at the official end of the route to double-check your stats, along with fun awards, drinks, pizza, and music.
This is not a chipped run, but we guarantee you'll have fun!
Free parking is available in Frontier Parking Lot C for participants. Enter from 8th Avenue. Parking for spectators and Superday attendees is $2/vehicle.
Wyoming weather can be unpredictable. Be prepared for rain or shine. Since the race is non-refundable, think of the weather as another fun obstacle!
Awards will be presented for:
-Overall Best Costume-Male & Female, Any Age
-Best Male Entertainer-Any Age
-Best Female Entertainer-Any Age
-Best '60s, '70s, & '80s Entertainers-Male & Female, Any Age
-Best First-Time 5k Participant-Male & Female, Any Age
-Best Group Costume-1st, 2nd, & 3rd Place
For more info, contact Taylor Bassett at 307-637-6319.

Venue Information:
Lions Park
8th Avenue & Carey Avenue
Cheyenne, WY, 82001